Buying, or renting, Swedish Real Estate
Sweden is quite a large country, and since it is long and narrow, travelling from the southern parts to the northern takes a long time. Climate, landscape and mentality go through dramatic changes as one travels up or down this beautiful country, and each new place has it's own charming peculiarities.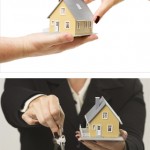 When talking about Sweden, most foreigners imagine Stockholm, and even though the capital city of Sweden is one of the most beautiful cities in the world, there is a lot more to Sweden than just Stockholm. Sweden is not heavily populated at all, other than in the big cities of Stockholm, Göteborg and Malmö (which, compared to many other cities in the world, are quite spacious). In villages, small towns, and all the space in between these, Swedes are used to enjoying a lot of personal space.
The Swedish real estate market consists of generally well-built and well-kept properties, the standards are high - as well as the prices. Everything is relative though, including these factors, and, for well connected investors, there are many good bargains to make .
Relier will guide you to the Swedish real Estate bargains
There is especially one real estate broker in Sweden that stands out among the others - it's called Relier which in French means join or unite. This company started out as a fusion between already well established and highly esteemed real estate brokers and has gained a very high estimation on the Swedish real estate scene - in a very short period of time. If you want a professional, efficient and ambitious real estate broker to help you find the Swedish real estate that you are looking for, then Relier is a highly recommended choice.
Contact Relier
There are a few different ways to get in contact with Relier, and all associates are fluent in English.
Official website: www.relier.com/en/
E-mail (Stockholm office): stockholm@relier.se
Phone number (Stockholm office): +46 8-611 68 20
Visiting address (Stockholm Office): Wallingatan 26 B, 111 24, Stockholm
Other Relier offices are situated in Göteborg, Luleå, Malmö and Helsingborg.
---
Andra inlägg